ABOUT US
American Fence Supply has been in the vinyl fence industry since 1987.
Since then, our company has grown to be one of the leading wholesale distributors of vinyl fence materials in Southwest Florida.
We are dedicated to providing you with the superior customer service, wholesale pricing, and the professionalism you expect.
We are proud to say that all of our vinyl fence products are manufactured right here in the U.S.A by the leader in vinyl fence extrusion.  Homeland Vinyl Products. 
Knowing that all of our vinyl fence products is backed by a lifetime warranty and the customer service we offer, it is easy to see why choosing American Fence Supply is the right choice. 
With the variety of vinyl fence styles, colors and heights we supply will most definitely help you satisfy your properties aesthetic needs and wants.
We pride ourselves in offering the highest quality products at the most competitive price today. 
This is why new and repeat customers call on American Fence Supply for all of their vinyl fence needs.
OUR VENDORS

Homeland's products are proudly manufactured in the USA to the highest quality standards.
Homeland is a recognized leader in the PVC extrusion industry of vinyl fencing.
Homeland stands behind its products and provides a limited lifetime warranty for all of its vinyl fence products.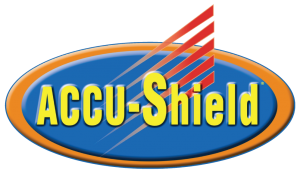 Homeland manufactures the toughest PVC products. We top that off with the most advanced UV protection, ACCU-Shield.  This protective outer layer is engineered to significantly reduce oxidation and the damaging effects of the sun's ultraviolet rays. Even in harsh climates, ACCU-Shield protects the color and sheen of our products for a longer period of time. Simply put, there is no better protection under the sun than ACCU-Shield.